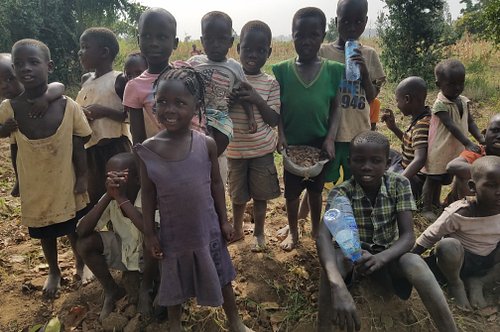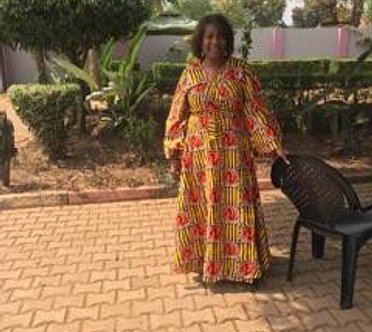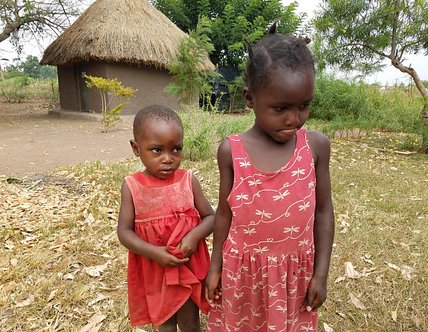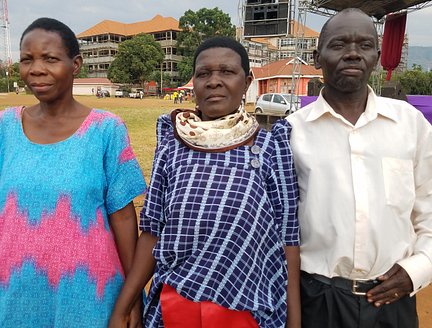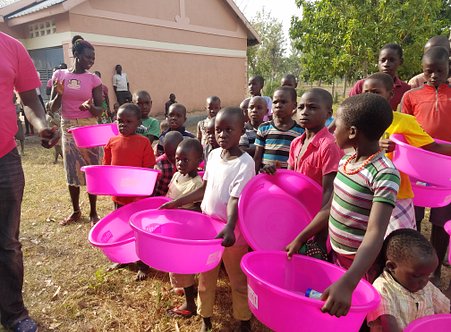 Homeless children in Uganda, Africa
Me, Brenda J. Medley before the Crusade begin in Uganda Africa.
Brenda J. Medley Ministries provided wash basins and toiletries to children at the Shelter.
Children in the village outside of their home.
A few of the people we met in Uganda. They were very warm and hospitable. Despite their lack, they were very gracious and giving, sharing their food.
Giving is a biblical principle. Our Savior said, give and it shall be given unto you (Luke 6:38). As you give, God gives back to you. Please consider partnering with us with your monthly support of any amount. Your contributions will help us continue to bring the gospel to you and to those around the world. You may not be able to physically go into all the world but you can do so through your giving. Your gift helps us to minister the word of God, provide clothes, food and other necessities to those in need. Any financial gift of any size will be helpful and will be appreciated.
Most recently we visited Uganda, Africa and ministered the word of God. We provided financial support, clothing and other necessities. If you are interested in being a part of this mission through giving or going with us, please contact us.