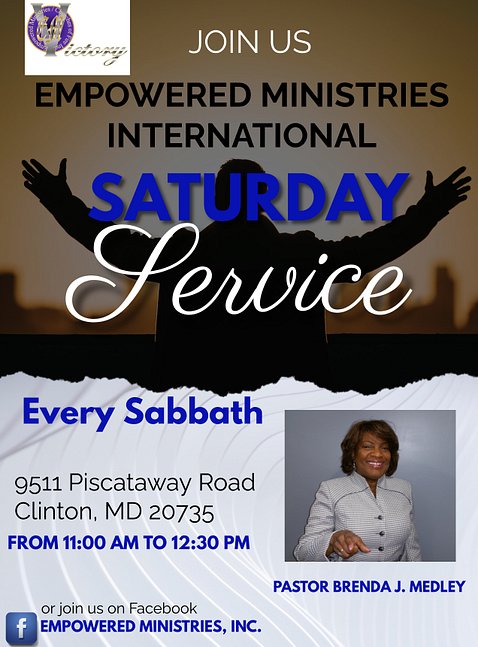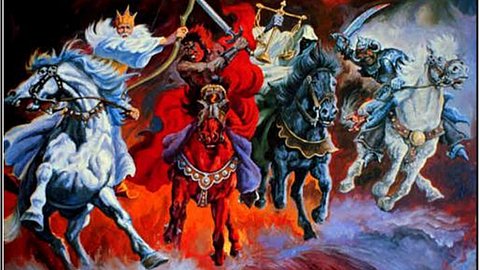 Services, Programs and Eventa
The Book of Revelation Bible Study
If you cannot join us at the church, please join us on Facebook on our church page, Empowered Ministries Inc.
ZOOM, Saturdays at 11AM -- 12:30PM (EST):
Zoom Services and Bible Classes
Be sure to join us for Bible Class on Tuesdays on Zoom. We are studying the Book of Revelation.
https://us02web.zoom.us/j/6843444755?pwd=SGdPaGlYeGhRUWhOaTdPNFlGdWF4Zz09
Meeting ID: 684 344 4755; Passcode: 1234
One tap mobile: 301-715-8592 (DC Area)
Find your local number: https://us02web.zoom.us/u/kcr8KGhHHX
Check out Brenda J. Medley's YOUTUBE Channel
This thorough study on the Book of Revelation every Tuesday from 7 -- 8:30PM. The study is divided into three sections. During this discussion, you will be blessed to leave with insight, understanding and excitement as you learn God's plan for the church, world, and His people; Daniel's 70 weeks of trouble which started approximately 445 BC. You will be captivated by visions of God, Jesus, the angels and Heaven, hell and the lake of fire. You will be amazed how scriptures in the Book of Revelations are verified, and prophesied by many of the Old Testament prophets such as Daniel, Zechariah, Isaiah, Joel, and many more. Learn about the first and last three and one-half years of the tribulation period, the antichrist, the false prophet and his 666 mark of the beast, the Battle of Armageddon, the Millennium Reign, and eternity.